5,000 pages of science content, diagrams, activities, investigations, tests, worksheets & NGSS - all printable!
We do take School
Purchase Orders
Life Science & Biology
Animals, Plants, Biomes, the Human Body, Classification, Food Webs, Life Cycles
Activities, Experiments, Online Games, Visual Aids, Movies
Supplementary Educational Materials
Exploringnature.org - Science Illustrated
Watch our 40-second introduction: Movie.
Learn to navigate site with 2-minute Movie.
Or try a Web Quest! Email completed Quest for a free downloadable bundle: info@exploringnature.org.
New Teacher Login
Subscribers now have a Teachers ONLY login to accesss answer KEYs (in addition to student login).
Students can access assigned activities, but only YOU will have access to answer sheets.
To get your new Teacher Login, email us at: info@exploringnature.org
Back to School SALE!
Books & Posters Sale:
A Wetland Walk $3.95 (from $6.95)
Cecil Goes Wild $3.95 (from $5.95)
Draw, Color and Learn About Rainforests $5.95 (from $9.95)
Ocean Activity Book $5.95 (from $9.95)
Wild Science Workbook $9.95 (from $14.95)
Zoo Vet Alphabet $5.95 (from $9.95)

Body Systems Poster Set $9.95 (from $14.95) PLUS FREE downloadble Bundle.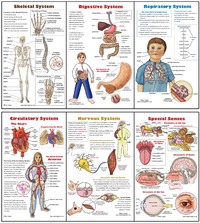 Education Blogger Reviews Exploringnature.org
The Exploring Nature Website was recently reviewed by curriculum specialist, Cathy Duffy: Website Review

Do you have an established education blog that does site reviews? We provide free subscriptions for reviewers. Email to get started: sheri@exploringnature.org
We also provide Science Articles with Free Resource Links for education blogs. To request a science article with activity links for your blog, email today.
Add Our LINK to Your Website
Here's a graphic button you can use: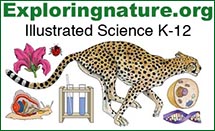 Science Resources at your fingertips!
ALA "Great Website for Kids"
We have been an American Library Association (ALA) "Great Website for Kids" since 2008. Request a FREE two week trial for your school: info@exploringnature.org

Check Your School's Usage Numbers
How much does your school or district use the site? Check here and find out.
Why every school should have an Exploringnature.org subscription...
Illustrated science concepts = better comprehension and retention.