5,000 pages of science content, diagrams, activities, investigations, tests, worksheets & NGSS - all printable!
We do take School
Purchase Orders
Earth Science, Biomes, and Physical Science
Find reading, diagrams, activities and testing to enhance your units on biomes, ecology, environmental and physical science, space, seasons and weather. Check it out.
The Human Body (Anatomy)
Find reading, diagrams, posters, activities and testing for units on body systems, cells, tissues, genetics and the human genome. Check it out.

Science Mini-Posters and Diagrams
Find printable 8.5 x11" science mini-posters and diagrams to use as teaching aids, testing, classroom displays. Check it out.
License Art for Your Educational Projects
Exploring Nature now licenses our illustrations for use in trail signage, museum exhibits, book publishing, curriculum guides, etc. Check it out.
Featured Products
NEW 2-D Model Building Kits for 3-5th Grade are designed to fulfill the NGSS. Includes reading, matching, authentic performance, critical thinking activities, descriptive diagram, posters, and 2-D model building activity. Check it out.

ALA "Great Website for Kids"
We have been an American Library Association (ALA) "Great Website for Kids" since 2008. Request a FREE two week trial for your school: sheri@exploringnature.org
Activities, Coloring, Labeling, Movies, Murals, Posters
Find activities, investigations, worksheets, diagrams, posters, murals, graphics organizers and much more to enhance your science curriculum. Check it out.
Testing, Performance Tasks, Questions, Webquests
Find performance tasks and assessment for comprehension of your science units and to fulfill NGSS. Check it out.
Illustrated Science Resources K-12
Join Today
K-12 Science Resources from Home
Science Lessons from the Safety of Your Own Home!
ExploringNature.org is a science education website with more than 6,000 pages of illustrated Life Science, Earth Science, Physical Science, Biology, Anatomy, Ecology resources for K-12. Subscribers can access science content, activities, investigations, posters, diagrams, worksheets, testing and Next Generation Science Standard integration. Our science store also sells picture books, posters, flip charts, science kits, and downloadable bundles. Subscribe today.


Want to Learn Science? Draw it!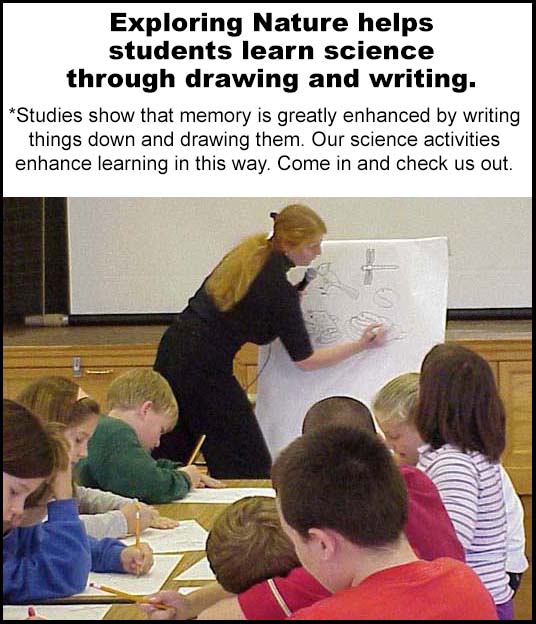 Read more about it (off site):
*The Surprisingly Powerful Influence of Drawing on Memory
*The Science of Drawing and Memory
Downloadable Anatomy Study Bundles - For College and AP High School
• Muscular System Coloring/Labeling Bundle
• Muscular System Expanded Coloring/Labeling Bundle
• Skeletal System Diagram Bundle
• Skeletal System Labeling Bundle
• Kinesiology Muscle Guide Bundle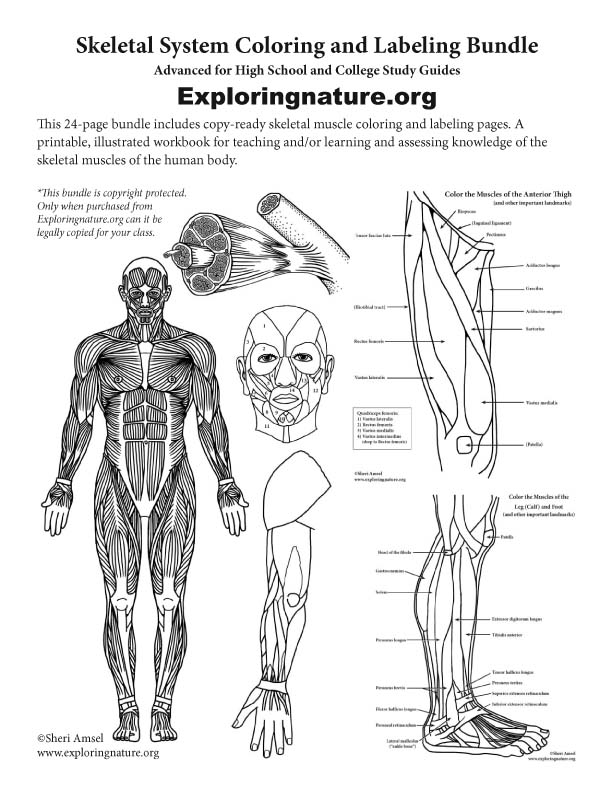 Wild Florida Activity Book - SALE
50% off for a limited time only.
We accidentally over printed!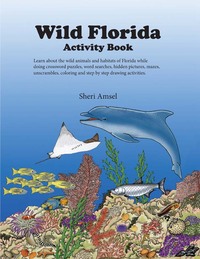 The Wild Florida Activity Book will provide hours of educational fun exploring the wildlife and habitats of Florida. Learn about the Everglades, mangroves, coral reefs, salt marshes and other coastal habitats of Florida while doing crossword puzzles, word searches, hidden pictures, mazes, unscrambles, coloring and step by step drawing activities.

8.5 x 11" • 50 pages
Education Blogger Reviews Exploringnature.org
Exploring Nature was reviewed by curriculum specialist, Cathy Duffy: Website Review

Do you have an established education blog that does site reviews? We provide free subscriptions for reviewers. Get started: sheri@exploringnature.org
See more reviews here.
Site Usage Statistics: How Much Does Our School Use The Website?
You can check your own school usage statistics here to find out.